Hillside
The hills all around in our camp. You will feel pure air and environment from which your all stress and fatigue will go away. You will be overjoyed in this Mother Nature. Kanatal is being a beautiful side from where you will spent you exceptional time with your family, friend, colleague and someone special.
Snow Camping
Camp Awara Kanatal offers you to enjoy your winter with the snow fall. Being in nature, without crowds, watching the snow fall spending your quality time front of bonfire in the chilly night. Literally it's a magical experience that you do in Camp Awara.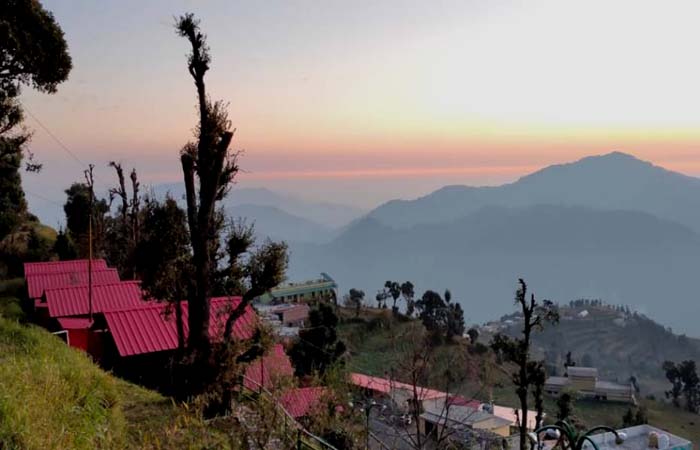 Camp Side
Camping is an outdoor activity involving over night stay. When we get bored to our daily lives and want to do something exciting and adventures then we go for camping and feel the beauty of mountains. Our camp side is on Kanatal hills from where you can enjoy the bloom nature.
Room
We have luxury and well furnished camps with attached washroom. There are balcony in front of every camp where you can explore the nature any enjoy your special time. Our camps are very clean and comfortable so you will feel like home at camp. The camp rooms are perfectly situated such that they can offer inspiring views of beautiful nature with pleasing environment on hills.
Want to enjoy a great adventure camping? Awara Camp Kanatal ( Stay in Camp) is a suitable destination for you then where you can experience some nice moments that would give you a good feel of a real adventure trip. If you are searching for a location around Dhanaulti, you can stop your search here finding adventure camp Kanatal. The place is at a close proximity to Mussoorie where you can easily carry out certain adventurous activities. However, make sure that you are able to maintain complete safety that would help to save precious live from the dangerous situations that may arise. It's also important that you should get a proper training ensuring that you are able to manage the activities in the right way without facing any difficulties.
Before you start camping in Kanatal you should get familiar with the geographical attributes that would help you to arrange the entire thing successfully. The place is situated at a height of 7,500feet above the sea level from Dhanaulti that lies between the Mussoorie Chamba Roads at Tehri Garhwal district. The entire place comes out with the beautiful scenery along with lush green view that would leave you speechless. You can experience a great atmosphere with fresh breathes that would help you to get refreshed from deep inside your heart. It's easy to reach Kanatal from Mussoorie that's only 25Kms from the Chamba Roads welcoming all the tourists from all over the world.
You can easily make an online reservation for a suitable rooms in Kanatal where you can experience maximum comfort. Awara camps and retreats come up with some really exciting options that would love to enjoy while at the place. So, if you are looking for exclusive picnic spots then Awara camp Kanatal ( Stay in Camp ) can be the ideal destination accompanied with a new touch. Also, you need to understand your budget and thus you should make a reservation that easily satisfies your budget fulfilling all your requirements. Make sure that the one you book gets a friendly ambiance with helpful staffs who would guide you all the way making your trip a memorable one. The resort even comes up with a user-friendly front desk with a 24*7 support especially during emergencies. Once, you get confirmed about all these features you can complete the reservation that would make you feel confident while getting ready for a great adventure camps in Kanatal.
Finally, you would reach the Camp Awara Kanatal exploring the eye-catching landscape perfect to carry out adventures over the hills. They maintain especial arrangements for their guests who are eager to experience adventures in real time. So, you would not face any risks and can spend some moments that you would remember in your whole life. Their experts acquire sample knowledge with skills and they would take care of you ensuring that you won't hurt yourself. Overall, it would be a different practice and you would love to realize the thrill that you dreamt for. It would become a nice where you can feel energetic and confident.